Meet Our Founders
Jason & Kisha Itkin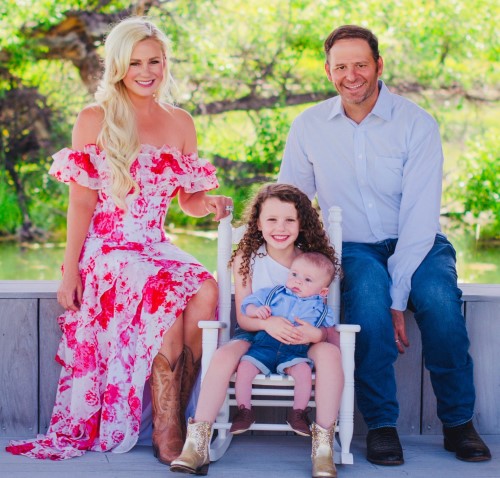 Jason and Kisha have been described as pragmatic optimists.
They believe that through dedicating their time, effort, and resources they can make the world a better place. As a couple, Jason and Kisha have contributed to a number of national and community organizations. They choose projects where their resources can make the biggest impact.
The couple focuses their efforts on improving the lives of people fighting disease, hunger, oppression, and terrible injuries. Kisha and Jason are especially drawn to projects where they can help society's most vulnerable members – children. The couple is excited to be able to increase the reach of their work through the Arnold & Itkin Foundation.
Jason Itkin earned his undergraduate and law degrees from the University of Texas. Hoping to use his skills and education to help people in need, Jason teamed up with his close friend and former classmate Kurt Arnold to start their own trial law firm in 2004. Since then, Arnold & Itkin LLP has helped thousands of people rebuild their lives after catastrophic disasters. Their results have broken records and earned the partners numerous honors and awards, but more importantly, they have given hope to families who have suffered unimaginable losses.
Kisha began her career in the oil and gas industry, working as a reservoir engineer. Her background in chemistry, geology, and geophysics gave her a unique perspective on the science of viticulture and winemaking. Today, she serves as the president of Theorem Vineyards in Napa Valley and Theorem Ranch in Montana. Her leadership in business has translated to her charitable efforts, which focus on helping children living healthy lives, fighting prejudice and hatred, and supporting soldiers who protect innocent people from terrorism.
Jason says that through the Arnold & Itkin Foundation "we'll help more people by supporting the community in ways that legal services cannot." Jason and Kisha believe that with hard work and tenacity, anything is possible in America. The couple's goal in establishing the Arnold & Itkin Foundation is to help people create a better life for themselves and their families.
Jason and Kisha live in Houston, Texas with their daughter and son.
---
Kurt & Tara Arnold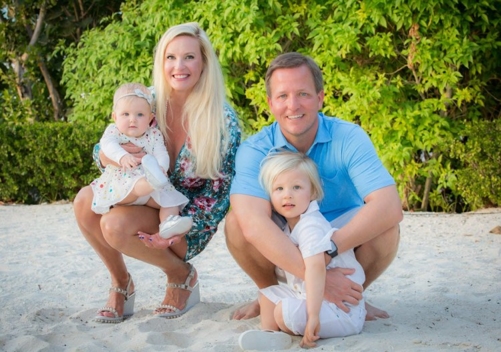 Kurt and Tara have always been passionate people. From Kurt's unrelenting work seeking justice on behalf of wronged individuals as the founding partner of Arnold & Itkin LLP to Tara's mission to help make the oil and gas industry a safer place to for men and women to work -- justice, teamwork and empathy are priorities they have shared since meeting in 2006. Kurt and Tara feel blessed to now have the opportunity to work together to make a difference in people's lives through the Arnold & Itkin Foundation.
Kurt, a native Texan, was driven to be successful at a young age. He set his sights on the University of Texas, earning his undergraduate degree at just 19 years old and three years later obtaining his law degree from the University of Texas Law School. At the age of 25, Kurt founded Arnold & Itkin with his friend Jason Itkin. In the subsequent years, they built a thriving, record-setting civil trial practice. Kurt is proud of the fact that he's been instrumental in helping thousands of families rebuild their lives and take care of their families in the wake of disasters.
Tara, a Louisiana native who graduated from Tulane Law School, spent her childhood around the court system learning from her mother, who is a crime victim's advocate. She notes that there are many people who have suffered tragedy, but the civil justice system cannot help them. "That doesn't mean they don't deserve justice," Tara says. The Arnold & Itkin foundation will be able to step in and provide hope to some of the people who have fallen through the cracks.
Kurt founded Arnold & Itkin to demand justice for the underdog and stand up for what's right. The Arnold & Itkin Foundation is an extension of this same philosophy of helping others who are not in the position to help themselves. One of many examples of how the foundation has sought to further this philosophy is to set up scholarship funds dedicated to making college accessible to children of victims who have suffered catastrophic injuries. "With one action," Kurt says, "you can provide hope to parents and change a child's life forever."
Kurt and Tara reside in Houston, Texas with their son Jaxon and daughter Isla. They are members of the Saint Paul's United Methodist Church.